United Methodist Women - Western North Carolina Conference
Turning faith, hope and love into action on behalf of women, children and youth around the world
United Methodist Women
Five Channels of Undesignated Mission Giving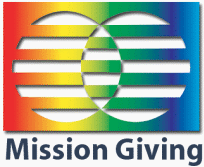 PLEDGE TO MISSION – Pledge to Mission giving is the foundation for mission work through United Methodist Women. An individual Pledge to Mission is the amount each member decides is her share of the local unit's total budget. [Resources for Pledge to Mission Services]
SPECIAL MISSION RECOGNITION – A Special Mission Recognition is an undesignated gift for mission work that honors the recipient. Special Mission Recognitions may be given by any individual, or circle, or unit, in honor of any person, female or male. It is not necessary that the recipient be a member of United Methodist Women. There are several categories of Special Mission Recognitions, each representing a different amount of money for mission. The basic $40 Special Mission Recognition is a small gold oval lapel pin with a cross and a white certificate. The other categories are $60 (set with small sapphire), $100 (pearl), $200 (emerald), $500 (ruby), $1,000 (diamond), and $2,000 (double diamond).
GIFT TO MISSION – A Gift to Mission is a way to honor someone with an undesignated gift in her or his name of at least $5.00. There are eight different Gift to Mission cards: Thank You, Congratulations, Thinking of You, A Special Day, A Baby, Happy Birthday, Peace, and In the Service of Christ. And, there are special Christmas card designs. Each card has a message indicating that a gift to mission through United Methodist Women has been made in the recipient's honor. [More about Gift to Mission]
GIFT IN MEMORY – A Gift in Memory honors the memory of a much-loved family member or friend by making possible additional mission work in the United States and around the world. Gift in Memory cards represent a gift of a minimum of $5.00. The cards can be obtained for free, so that they are readily available when needed. The person making the gift sends the card to the family of the deceased person, and then sends their gift money to the local UMW treasurer along with the tear-off stub indicating the name of the deceased person. [More about Gift in Memory]
WORLD THANK OFFERING – The World Thank Offering is an opportunity for individuals to respond to God's abundance and grace with spontaneous gifts of gratitude. Individuals or families collect such gifts in special boxes or labeled containers. Gifts are usually brought together in the unit once a year.  World Thank Offering Resources on the UMW website
Feel the LUV...from United Methodist Women! We offer to share our passion for: United Methodist Women Our Purpose Reading Program Social Action Mission Giving ANYTHING Your Unit would like us to share…LUV! Invite a District or Conference Officer to your unit gathering...
read more