John Wesley often preached about works of piety and mercy as inseparable. Charity is a gift, but social action helps change systems that keep people oppressed and dispossessed. As United Methodist Women, we believe that these are inseparable.
For over 147 years, children, youth, and family advocacy, racial justice, public policy, and global policy are the foci of United Methodist Women's advocacy and part of their mission call. Their advocacy helps improve and empower the lives of women, children, and youth, nationally and internationally.
Our conference has adopted the following Priorities for Social Action for 2018: Climate Justice, Maternal and Child Health, Criminalization of Communities of Color / Mass Incarceration, and Economic Inequality.  Click on the buttons below to find lots of information about how you and your local unit can get involved!
Have a question? Need more information?
Contact Carolyn Payne, our conference Mission Coordinator for Social Action
Never doubt that a small group of thoughtful, committed citizens can change the world; indeed, it's the only thing that ever has.
Margaret Mead
Justice Today 2018
Each local unit is encouraged to become a Justice Today unit. Criteria for Justice Today provides new and innovative ways for local units to implement the Charter for Racial Justice. There are three different levels of participation which enables the local unit to be as involved as they would like. Please study the attached criteria and make plans how your local unit can become a Justice Today unit. Recognition will be given to those units who achieve Bronze, Silver, or Gold status during 2018 at the 2019 Conference and District Annual Meetings.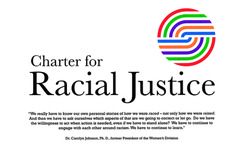 Because we believe…that God is the Creator of all people and all are God's children in one family:
We commit ourselves as individuals and as a community to follow Jesus Christ in word and in deed and to struggle for the rights and the self-determination of every person and group of persons.  Download a copy of the Charter for Racial Justice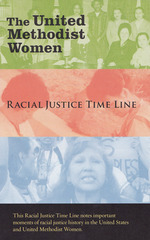 United Methodist Women from its beginnings has tried to build a community and social order without racial barriers, as this time line shows. Racial justice is an ongoing focus of United Methodist Women mission as members work to promote racial justice in the United States and around the world.
Download a copy of the Racial Justice Timeline
.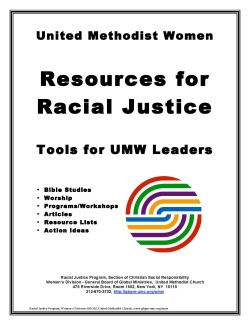 United Methodist Women Action Network
The United Methodist Women's Social Action Network is a tool to assist members of the organization of United Methodist Women in being informed and prepared to act on public policy issues affecting women, children and youth.

Links to Resources Related to the Campaign for Children
Campaign for Children with emphasis on Public Education:
Working for Justice through Service & Advocacy
United Methodist Women Website Service & Advocacy Pages – The United Methodist Women website Social Action pages have brief information about the various areas of emphasis within the section of Christian Social Responsibility.
Domestic Violence
Economic Justice
Climate Justice
Global Justice/Peace
Health Care
Human Trafficking
Immigration Justice
Peace Building
Racial Justice
Women's Rights
United Methodist Church Resources
All of the social action emphases & priorities of the Women's Division are based on scripture, and on the statements of belief of The United Methodist Church as adopted by the General Conference and recorded in The Book of Discipline and The Book of Resolutions.
The Book of Discipline of The United Methodist Church – 2016 (Free Edition / Limited Use Downloadable PDF)
The Book of Discipline of The United Methodist Church – 2016 (Purchase from Cokesbury)
The Book of Discipline of The United Methodist Church – 2016 (Purchase Kindle Book)
The Book of Resolutions of The United Methodist Church – 2016 (Purchase from Cokesbury)
The Social Principles of The United Methodist Church
Our Social Creed – from ¶ 166 The Book of Discipline
We believe in God, Creator of the world; and in Jesus Christ, the Redeemer of creation. We believe in the Holy Spirit, through whom we acknowledge God ' s gifts, and we repent of our sin in misusing these gifts to idolatrous ends. We affirm the natural world as God's handiwork and dedicate ourselves to its preservation, enhancement, and faithful use by humankind. We joyfully receive for ourselves and others the blessings of community, sexuality, marriage, and the family. We commit ourselves to the rights of men, women, children, youth, young adults, the aging, and people with disabilities; to improvement of the quality of life; and to the rights and dignity of of all persons. We believe in the right and duty of persons to work for the glory of God and the good of themselves and others and in the protection of their welfare in so doing; in the rights to property as a trust from God, collective bargaining, and responsible consumption; and in the elimination of economic and social distress. We dedicate ourselves to peace throughout the world, to the rule of justice and law among nations, and to individual freedom for all people of the world. We believe in the present and final triumph of God's Word in human affairs and gladly accept our commission to manifest the life of the gospel in the world. Amen.

United Methodist Seminar Program
The United Methodist Seminars on National and International Affairs is an exciting education ministry of the General Board of Church and Society (GBCS) and the United Methodist Women National Office! Every year Christians from around the U.S. travel to Washington DC and New York to strengthen their spiritual and vocational formation through custom-designed United Methodist Seminars. Many find a place to develop a faith-filled understanding of difficult social issues, cultivate thoughtful insights to guide daily and vocational choices as Christian citizens, and discern ways in which to live social holiness.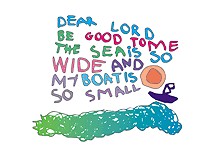 Children's Defense Fund
In addition to visiting the Children's Defense Fund website, there are email lists you can join to receive information about children's issues. (You can sign up for monthly email newsletter from CDF, or the weekly Child Watch Column written by Marian Wright Edelman.) Visit their page for Children's Sabbath Resources.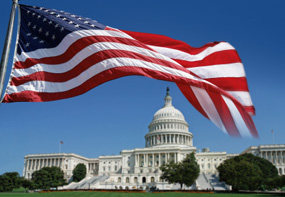 Participate in YOUR Government!
Who represents you in the United States Congress, and the North Carolina General Assembly? – Very often, Action Alerts or other social action articles will encourage you to write your representatives to express your opinion about important issues that affect the lives of women, children and youth. Use these helpful links to find out who your representatives are in the United States Congress and the North Carolina General Assembly.
United States House of Representatives (Enter zip code at top left…Find your Representative)
United States Senate (Top right…Find your Senators)
North Carolina General Assembly (On the menu…Who Represents Me?)
Other federal and state government websites – Helpful links to find a variety of information about your federal, state, and local governments:
NC.gov…the Official Web Site of the State of North Carolina
USA.gov …the Official US Government Web Portal
North Carolina Court System
United States Federal Court System
Read the inspiring story of Clara Ester, national vice president of United Methodist Women, and a witness on the evening that Dr. Martin Luther King, Jr. was shot on April 4, 1968. Her story is featured today by USA Today:...
read more