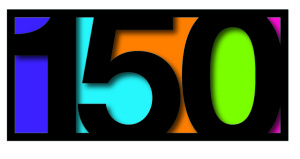 From the
United Methodist Women National Website
:
Beginning the Anniversary Journey
By Sandy Wilder
United Methodist Women members have always understood giving as an expression of God's grace. Their faith has led them to follow the gospel and to support the mission and ministry of Jesus. "He has told you, O mortal, what is good; and what does the Lord require of you but to do justice, and to love kindness, and to walk humbly with your God?" is the biblical mandate from Micah 6:8. God is a God of justice, the One who loves the poor and hears the cries of the oppressed, who welcomes the stranger. It is God's will that all people share in the feast of God. And by God's grace, all shall. Women, children and youth are those most often left out of God's feast. They are systematically marginalized and discriminated against. United Methodist Women members commit themselves and their gifts to help relieve suffering and improve quality of life for women, children and youth. They recognize that in sharing God's grace, both the giver and the receiver are equally blessed. All resources, natural and financial, are from God, and it is our responsibility as women of faith to ensure that these resources meet the needs of all. The broad and timeless conviction that all Christians are called to be in mission and that Christians exist and grow in community—community that extends across oceans and borders—requires support of mission programs and projects and of persons in mission from many walks of life. God's mission, empowered by the Holy Spirit and carried out following the pattern of Jesus' ministry, involves teaching, healing, feeding the hungry, changing corrupt systems, liberating the captives, witnessing. We are called today as followers of Christ to participate in God's mission. We are called to leave our legacy for the followers of Christ who will come after us.
Leaving a legacy
Beginning now and for the next five years, United Methodist Women members are undertaking an ambitious, organization-wide challenge to provide even more resources to meet the needs of the women, children and youth who have often been left out of God's feast. In celebration and recognition of our upcoming 150th anniversary in 2019, we commit to contributing our resources now to ensure the future of United Methodist Women and its capacity—our capacity—to follow God in mission even more faithfully. Beginning now and for the next five years we will celebrate the richness of our almost century and a half of mission service and advocacy and will commit ourselves to making contributions to the Legacy Fund, which is our legacy to the future. We undertake this journey in a spirit of thankfulness and joy for the blessing of being in God's service. May God bless our celebration and our giving as we move courageously into our next century and a half of mission!
Give today
.
Portions adapted from "Mission: Responding to God's Grace: A Policy Statement on the Giving of the Women's Division [United Methodist Women]," April 1996.
Sandy Wilder is a major and planned giving consultant with United Methodist Women. She can be reached at SWilder@unitedmethodistwomen.org.